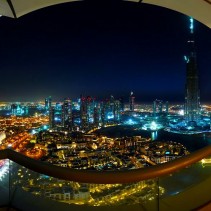 Net Effects is an online marketing company whose purpose is to provide our clients with ethical, knowledgeable, and experienced SEO and Internet marketing services to increase their brand visibility in search engines.
How This Is Accomplished:
Staying on the leading edge of SEO and Internet marketing industry news.
Applying new methods to existing processes on a continual basis.
Learning each clients' target markets and focusing not only on rankings but also on conversions.
Utilizing all forms of social media and content marketing available.
Actively managing all campaigns and utilizing all online resources for the overall benefit of search engine visibility.
In addition to creating the perfect web site for your company, we can help in developing a complete marketing strategy for your firm. We can assist you in advertising, e-mail marketing, and graphic design creation. For those of you who already have a Web Site but are not receiving many hits to their page. We can help you become effectively listed in major Search Engines, integrate Social Media, along with additional Internet Marketing Strategies. E-mail us with your URL and we will provide you with a free analysis.