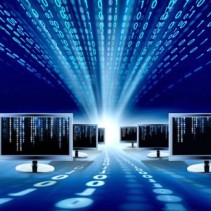 Based in Lecanto, FL, The Net Effects gives organizations real control over their web-based content. We specialize in producing Top Shelf Content Management System Web Sites. We combine years of Web design experience with our expert knowledge in a range of internet marketing services to help bring our clients' websites to unprecedented levels of success. Through effective online marketing strategies and our expert SEO services, we can help turn your website in to your business' most powerful lead generator.
We start with popular, open-source platforms—such as WordPress, Joomla, and CiviCRM—and build robust, highly-usable and full-featured systems that give our clients complete management of their web content and analytical data. We are committed to building websites that meet the needs of both our clients and the end users.
We use standards-compliant CSS and design for cross-browser compatibility, whether Mac or PC.
We develop each clients web site with search engines in mind—all of our pages are SEO-ready and our systems will enhance your ability to be found on the major search engines.
Our Expertise
We are experts in open source CMS website development and SEO Optimization—this is what we do.
Our team is made up of specialists in web architecture, usability, design, and development.
We build websites of all shapes and sizes, including systems that scale to support thousands of simultaneous users.
We have experience in all sectors including non-profit and for-profit; business, education, medical, real estate and politics.
We are committed to the open source development community.
We love what we do and enjoy doing it!